June 30, 2018
Lotti Thomas: A Life Well Lived Reception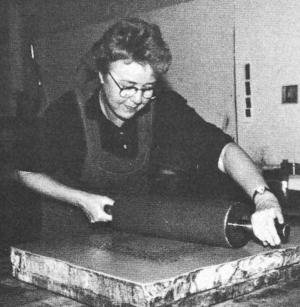 Please join us on Tuesday, July 17th from 6:00pm – 8:00pm to celebrate Lotti​ ​Thomas'​ life and work. The exhibition will be on display from July 17th to July 21st.
Lotti Thomas was born in Amsterdam, the Netherlands, and immigrated to Canada in 1964. Lotti graduated from the Ontario College of Art and Design in1980 and from 1982-84 she completed post-graduate courses in lithography at the Scarborough College, University of Toronto. Soon after she began printing at Open Studio where she specialized in stone and plate lithography. She was fascinated by her new Canadian home and often created richly layered and detailed lithographs depicting the vast Canadian landscape and its multifaceted history.
Lotti Thomas was a well respected, much loved artist member of the Open Studio community. I know that I am not alone in saying that it was an honour and a privilege to work alongside Lotti and to call her friend. Lotti is dearly missed by many, but was so self-effacing I  doubt she would believe it. – Liz Menard, Curator and friend
Lotti passed away in 2017 and the Open Studio community would like to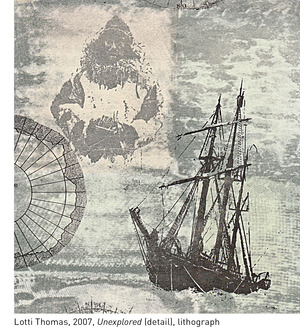 honour her talent and community spirit by holding an exhibition in her name.​ We hope you will join us for the opening reception on July 17th.
Kind regards,
Pat Macaulay
Executive Director
TOP